Employees, civil rights groups blast Facebook inaction on Trump statements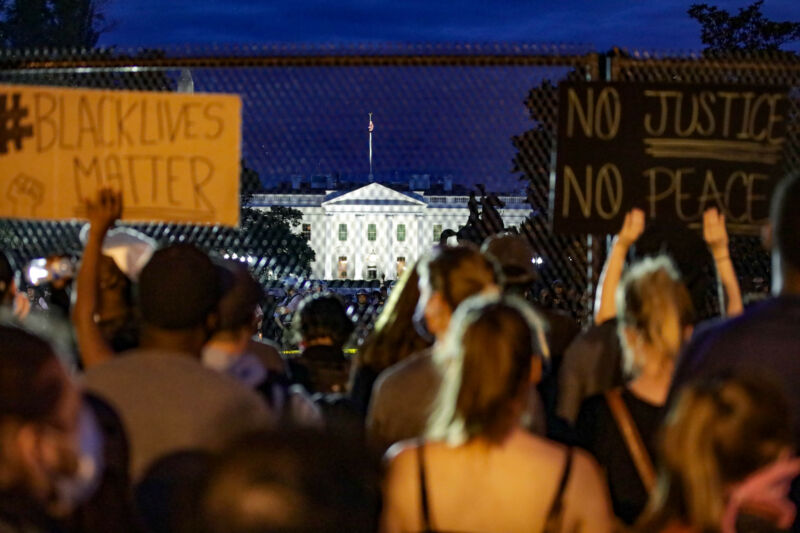 As enormous protests in support of black communities and against police brutality continue to sweep across the United States, Facebook is facing a protest of its own. The company and its CEO, Mark Zuckerberg, are facing criticism from users, competitors, civil rights organizations, and even employees for allowing racist content and hate speech to proliferate on the platform, amplified by President Donald Trump.
Facebook on Tuesday removed some accounts affiliated with white supremacist groups after some members advocated bringing weapons to current protests, Reuters reports. It also removed accounts falsely claiming to be affiliated with antifascist groups that advocated stirring up trouble. Twitter similarly removed accounts over the weekend that were purporting to represent antifascist organizations, but were in fact linked to a white nationalist group.
What Facebook has not taken action against, however, are statements by Trump or other public officials that also call for violence or stoke racism. Specifically, Facebook has declined to act against a post from May 29 in which Trump called protesters demonstrating following Minneapolis's police killing resident George Floyd "thugs." In the same post, the president added, "Any difficulty and we will assume control, but when the looting starts, the shooting starts."
Read 18 remaining paragraphs | Comments